A group of suicide bombers and gunmen have attacked a hotel in the northern Sinai Peninsula's capital city of al-Arish, killing at least seven people and wounding dozens of others. The attack was claimed by the local ISIS affiliate, previously known as Ansar Beit al-Maqdis.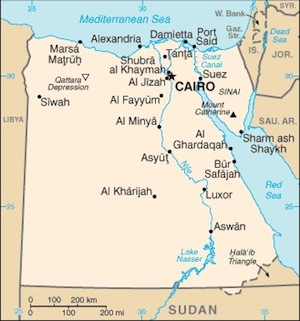 The attacks targeted a group of 50 judges who are responsible for overseeing the provincial elections in the North Sinai Governate. Two judges and four policemen were among the slain, along with another bystander. All three attackers were also reported slain, two by their own bombs.
The successful infiltration of the hotel poses yet another major embarrassment for the junta, which has been engaged in a war in Sinai since their summer 2013 coup and has imposed very high-profile security measure across the capital.
This is the second major incident in Sinai in less than a month, after ISIS attackers managed to plant a bomb on a Russian commercial flight out of Sharm el-Sheikh, a major Sinai tourist hub, killing all 224 civilians on board.
While the junta has never acknowledged the plane attack as a bombing, it is impossible to deny that over two years of war against what was once a relatively small Islamist faction has created a monster, ballooning into one of the most aggressive, battle-hardened ISIS affiliates in the world.