Reports out of Tunis this evening say some 22 members of the Tunisian military are dead and another 16 severely wounded after a suicide bomber attacked a busload of presidential guards. The Interior Ministry reported that most of those on the bus were casualties.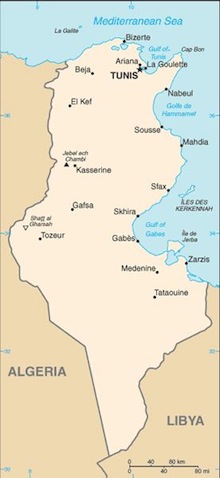 President Essebsi has announced a 30-day state of emergency in response to the blast, and has placed Tunis under a state of curfew. So far there has been no claim of responsibility for the attack, though Tunisia has no shortage of jihadist factions.
Locals were shocked not only by the scale of the explosion, but also it's location, on a major commercial street within walking distance of several important government ministries. Security in the area has been repeatedly tightened, but evidently to no avail.
This is the third major terror attack in Tunisia this year, after a June attack killed 39 mostly foreign tourists at a beach resort and 23 others were killed in an attack on a museum in March.