Already facing growing pressure over keeping previous reports of civilian deaths from the public, the Canadian military is once again facing allegations of killing Iraqi civilians, this time in a strike last week against ISIS-held Mosul.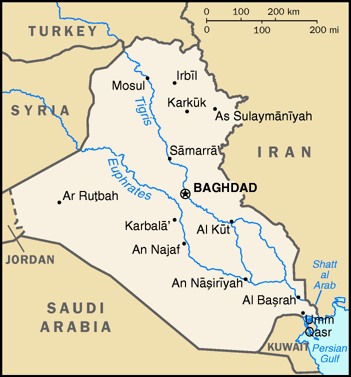 Local media reports Canadian warplanes attacked a dairy plant on the outskirts of the city, killing 10 civilian employees and wounding some 20 others. Canada initially presented the incident as the bombing of a "ISIS weapons factory" and insisted no civilians were killed.
Incredibly, after the reports of civilian deaths emerged, Canada changed their story again, now insisting they hit nothing at all with the airstrikes, and that there were no buildings anywhere near where the bombs were dropped, so civilians couldn't have been within.
Which doesn't make sense given their previous claims of a weapons factory being targeted, but also doesn't make sense in general, since why would Canada just bomb an empty strip of land that nothing was in or even near.
Reports about previous killings of Iraqi civilians, similarly denied by the Canadian military, fueled public opposition to the bombings and likely played a major factor in the most recent election, in which Justin Trudeau became prime minister on an explicit platform of ending the airstrikes.