Friday's report of a Beninese invasion of Nigeria caught a lot of people by surprise, not the least of them the Nigerian government. While locals continue to report Benin police building police stations to complete a de facto annexation, Nigerian police insist the whole thing was made up by the press.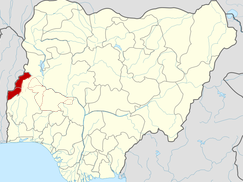 The Kwara Provincial government is taking that position as well, saying that "all is well" and that the 16 villages in question remain under government control. Oddly, the local officials in those villages are telling a different story, not only affirming a Benin's takeover, but in the case of one local council official, loudly endorsing the Benin Republic's takeover.
The Nigerian military has sent some people into the Kwara border area to investigate the matter, a move that reportedly came at the behest of tribal leaders in the area around Okuta, one of the seized villages.
The military hasn't publicly spoken on the matter yet, but the indications are that the villages are calm, there's no fighting, but Benin police are very much there in force, and appear to have no intention of leaving.
The border between Nigeria and Benin is defined by a series of colonial era markers, many of which have been gone for a century, and has been subject to some debate. In 2005, the two sides aimed to resolve the matter, with Nigeria giving up a handful of villages to Benin. This latest encroachment appears aimed at getting more villages, but is risky as Benin is so heavily economically dependent on the much larger Nigeria.