A newly released ISIS video praising Friday's attacks in Paris shows footage of several sites in New York City, including Times Square, followed by footage of a suicide bomber putting on a vest after a warning that Paris is "just the beginning."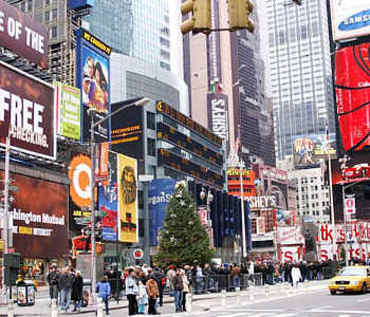 Much of the footage in the video is old, and used in a previous video in April, but it is clear that the implication is that New York City is a potential future target. A previous ISIS video released earlier this week suggested Washington D.C. was also a potential target for strikes.
FBI and NYPD officials say that they are "aware" of the new video, but so far have no specific intelligence of any threat. NYPD officials noted that it's always assumed their city is among the top targets for major Islamist groups and that the city was already on a heightened state of alert.
Governor Cuomo also said that security remains a top priority and that he'd ordered stepped up security preparedness in recent days, saying New Yorkers should stay alert but not let the latest video interrupt their daily lives.