Intelligence in the lead-up to Friday evening's terrorist attacks in Paris was not nearly so scarce as had initially been indicated, and several nations, including Iraq and Israel, appear to have been passing France intelligence on the matter in the days leading up to the attack.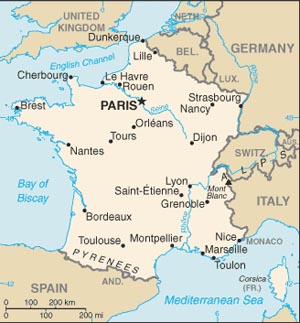 According to the Times of Israel, French Jewish security officials were informed of an "impending large terrorist attack" in France on Friday morning, There was considerable speculation in the lead-up that France's Jewish community would be among the targets.
Ultimately, this appears not to have been the case, though the community notes that the Bataclan, the site of the massive hostage-taking, was until very recently Jewish-owned, and has repeatedly been the site of both IDF fundraisers and anti-Israel protests, raising speculation that this made the target higher-profile for ISIS.
Israeli PM Benjamin Netanyahu also reported in a statement this weekend that Israel has been sharing intelligence with France and other "relevant countries" about the attackers in Paris, saying the intelligence sharing has been ongoing and was not just "over the past day."