Afghan Taliban forces have so far failed to retake the Helmand Province capital of Lashkar Gah, but this weekend saw massive gains in fighting with the Afghan military, with the provincial governor reporting 88 soldiers were killed in heavy fighting and at least 65 others defected to the Taliban, taking their weapons and vehicles with them.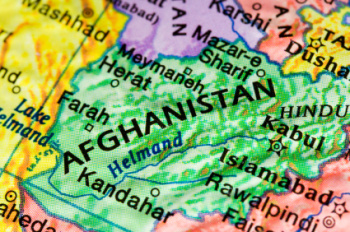 The Taliban spokesman in the area reported five commanders and their soldiers had "repented and surrendered to the Mujahideen," claiming they brought multiple armored personnel carriers along with their weapons and ammunition.
The Afghan military has struggled in large clashes with the Taliban in recent months, losing some hugely important cities, like Kunduz, before eventually managing to get enough reinforcements in to recover them. Helmand is a hugely valuable area, the center of opium farming, and has had a strong Taliban presence throughout the war.
The Afghan military has already struggled with mounting desertions and difficult recruiting conditions. Losing forces to defections only adds to their woes, and adds to the Taliban's cache of captured weapons and equipment.