Amid ongoing terrorist attacks in the capital city of Paris, French President Francois Hollande has declared a national state of emergency, and announced the full closure of all national borders for an as-yet-determined period of time.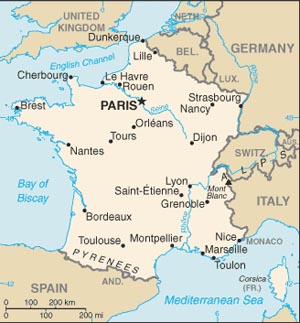 Further, officials in Ile de France, the department which encompasses Paris and the metro area, is advising all residents to stay indoors as police continue to try to contain the spate of attacks, which began Friday evening and reportedly included gunbattles, suicide bombings, and a major hostage taking at a concert, leaving at least 128 dead. The curfew in Paris is the first since 1944.
Details of the attacks are still unfolding, though loud explosions were audible within Stade de France, where the French national team was playing a football match against Germany. Hollande was present at the game, and was evacuated at halftime to deal with the growing crisis.
President Obama delivered a brief speech condemning the Paris attacks as "outrageous" and "an attack on all of humanity." So far there has been no claim of responsibility, though much of the speculation seems to center around the possibility of ISIS orchestrating the attacks.