The Taliban was already facing infighting with a rival faction over its leadership, but now seems to be facing a much more serious threat in the southern Zabul Province, where battles have raged over the past several days between the Taliban and the local ISIS affiliate.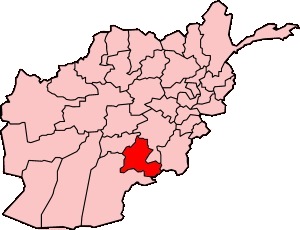 Death tolls are still uncertain, but an estimated 80 people have been killed in the past few days, as clashes have grown ever more violent, and as ISIS is increasingly insinuating itself into the picture, targeting the main Taliban movement amid existing clashes with its breakaways.
Zabul Province, like much of southeastern Afghanistan, is dominated by the Taliban, with militants going back and forth across the border into neighboring Pakistan routinely, and carrying out attacks on targets in both countries.
ISIS seems determined to cement its presence there, not only fighting with the Taliban but also carrying out the beheading of seven Shi'ites who they'd kidnapped in recent days. Afghanistan's Shi'ite Hazara minority is a popular target of attack for Islamist groups trying to make a name for themselves.