While Russia wasn't as quick to come along with the US and Britain on the matter, last weekend's downing of a Russian airliner over the Sinai Peninsula is now believed by Russian officials also to have been the result of a bombing attack.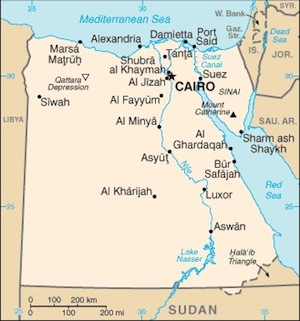 US officials are claiming Russia's shift in belief, citing intercepted communications from Russian officials on the bombing. ISIS claimed credit for the attack, and recent intelligence has suggested an airport employee planted the bomb on board the plane for them.
Russia has yet to wrap up its investigation into the attack, and hasn't gone public with its preliminary findings, though late last week they did agree to suspend all flights to Egypt out of concerns for security. Egypt still maintains that they don't believe the incident was an attack.
US officials have suggested more certainty on the matter than anyone else, claiming yesterday to be 99.99% certain that the plane was brought down by a bomb. Other nations have suggested that the incident was more likely than not to be a bombing.