The downing of a Russian Metrojet over the Sinai Peninsula last weekend, killing 224 people on board, is now widely believed to have been the result of a bomb planted on board the plane. Aviation officials say that it is likely that a worker at the airport planted the bomb.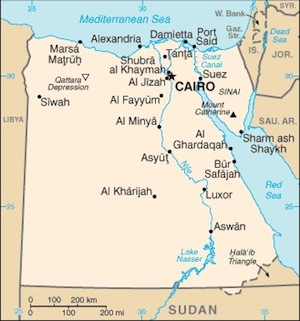 Investigators are pouring over the surveillance tapes and other records from the Sharm el-Sheikh airport, and are apparently looking for a ramp worker who they believe was recruited by ISIS to plant the bomb on their behalf. The FBI says so far officials have not taken them up on an offer to help with the investigation.
ISIS claimed credit for the bombing shortly after the plane went down, but has offered no details on how they did it. Recovered audio recorders from the plane pointed to a bomb planted on the plane, which caused it to break apart mid-flight.
The Egyptian government initially dismissed claims of an ISIS attack, likely fearing the fallout in their tourism industry. Today, nine days after the crash, Egypt finally announced a formal inquiry into the claims of a bombing.