With growing reports from Western intelligence agencies, including in the US, that Saturday's downing of a Russian airliner over the Sinai Peninsula likely was the result of an ISIS bombing, ISIS is again reiterating its claim of responsibility.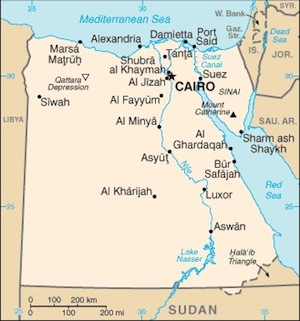 ISIS' claims of credit don't read particularly credibly, as the group declined again to offer any details on exactly how they did it, only challenging those who say they didn't do it to prove otherwise.
Egypt's military junta continues to insist it is "too soon" to attribute responsibility for the crash, and says ISIS claims of responsibility are "propaganda." Evidence of an explosion, and the airline company's claims of "external influence" on the plane
Russian officials are also trying to avoid any specific attribution of responsibility for the incident, though Egypt seems particularly desperate to deny the incident was any sort of security failure, likely because of the huge importance of Sharm el-Sheikh to their tourism industry.