Having finally claimed the Baiji refinery, or at least what remains of it after over a year of fighting, Iraqi forces have moved north, attacking the village of Azwya along the Tigris River, in hopes of securing the part of Highway 1 that covers the northernmost portion of the Salaheddin Province.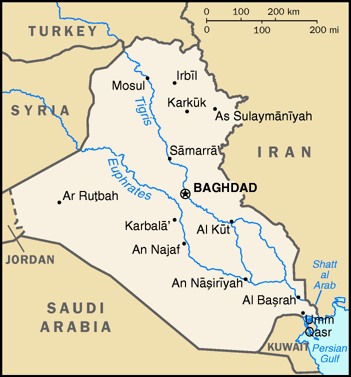 This part of Salaheddin is mostly empty, but Highway 1 itself is the real prize, as it connects Baghdad to the main northern city of Mosul, which since last year has been under ISIS control, and the largest city of the ISIS caliphate.
The hope is two-fold: that it brings Iraqi ground troops closer to Mosul, and closer to being able to try to regain the city, and to also cut off a main supply route into Hawijah, a Sunni city on the other side of the Tigris which remains under ISIS control.
Hawijah is symbolically very important to ISIS, because in April of 2013 the Iraqi military carried out a massacre against Sunni protesters there. Hawijah was a touchstone for the growing Sunni unrest in the months that followed, which eventually morphed into a full-scale uprising in Anbar Province in early 2014, which ISIS took advantage of to establish its first territorial possessions in Iraq.
On the other hand, Hawijah isn't particularly defensible for ISIS, particularly with these new Iraqi gains in Salaheddin, and ISIS has a history of setting traps and trying to inflict large casualties on attackers before abandoning towns they don't think they can hold.