A political stalemate in Iraqi Kurdistan is turning violent this week, with the ruling Kurdish Democratic Party (KDP) announcing they have barred the second largest bloc in parliament from entering the capital city of Irbil, including several government ministers.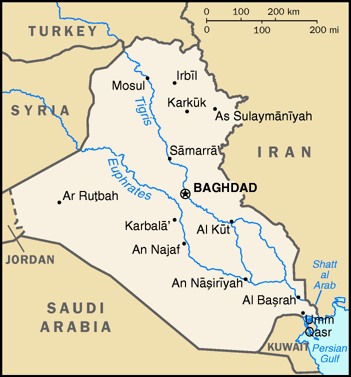 The Goran (Change) Bloc says that a "huge military force" was deployed at one of the Peshmerga checkpoints between Kirkuk and Irbil to prevent the parliament's speaker, a Goran MP, from passing. The KDP claims that Goran is responsible for violent protests that have called for the mandate-less President Barzani to resign.
President Barzani has been the only president of the Kurdistan Regional Government (KRG), serving since 2005, but his mandate expired in August. He is arguing that the ISIS war means he has to stay on indefinitely, unelected, to "steer the region," which has caused some unrest, and protesters marched against several KDP offices recently.
The KRG prime minister, Barzani's nephew, insisted that stability required the government to bar all Goran members, including government ministers, from the capital, and that those MPs still present in the city, the ones from the KDP, will take over as interim ministers.
The protests against Barzani began when the government stopped paying some salaries, and expanded when they ordered pro-Goran television channel KNN shut down. They also expelled the staff of NRT, the region's sole satellite television channel, from Irbil.