One day after widespread media reports about Russia using cruise missiles to attack ISIS from ships in the Caspian Sea, US media outlets are reporting that US officials say some of the missiles failed en route and slammed into Iran. They further claimed "there may be casualties."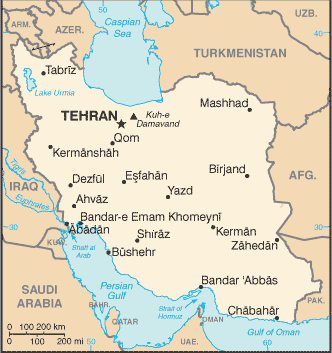 The cruise missiles are known to have flown over Iranian and Iraqi airspace on their way to targets across Syria, and US analysts were expressing surprise about the capabilities of the Russian missiles, saying they'd never known they had such a long range.
Bizarrely, however, there has been no report in the Iranian media of any of these missile crashes, nor indeed has any Russian outlet reported any of the missiles failing There were thus no actual media reports suggesting damage or casualties in Iran, nor indeed any missile crashes at all.
This has to raise questions about the US claims, as the Obama Administration has been shown increasingly desperate to portray Russia's military involvement in Syria as doomed to failure, and may be pushing out the claims of errant missiles without much evidence that it actually happened.