14 years into their occupation of Afghanistan, NATO officials are once again talking about an extension of the conflict, with several officials echoing recent Pentagon calls for "flexibility" on the plan to withdraw most of the troops in the country sometime after 2016.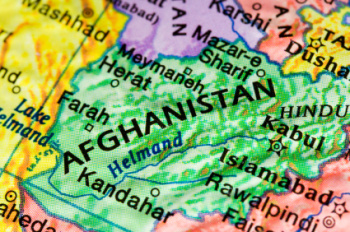 Defense Secretary Ash Carter said he believed a number of other NATO DMs were open to an even more open-ended deployment, and German DM Ursula von der Leyen talked up the idea of formal discussions on keeping NATO forces in Afghanistan longer.
It was only a few years ago that soaring antiwar sentiment across Europe had many countries looking to set a firm deadline on the war, but it seems that setting the deadline calmed the public enough that many believe they can now simply push the bar back and no one will really notice.
Pentagon officials have been pushing hard for more extensions of the already delayed drawdown, citing recent Taliban gains as well as the growing ISIS faction setting up shop in the country. The Taliban, by contrast, has suggested openness to peace talks, but wants to wait until after there's a firm pullout date from NATO.