The Taliban capture of the major northern city of Kunduz on Monday appears has been downplayed by officials, leading to a massive counteroffensive meant to retake it. In the nearby city of Pul-e Kumri, the provincial capital of neighboring Baghlan, there's a lot of pessimism.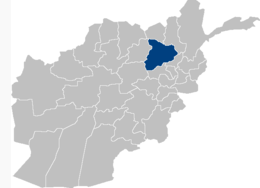 Reports coming out of Baghlan say that the richer residents and those connected with prominent government figures are already abandoning Pul-e Kumri, in anticipation that it is going to be the next target for an ongoing Taliban offensive.
The Taliban has some territory in the northern part of Baghlan already, and locals believe the Taliban are closer to the city than officials want to admit, with one saying that "if any Taliban come out and should 'Allahu Akbar,' the city will fall." 10% of the city is believed to have left today alone.
The US-funded paramilitary faction the Afghan Local Police (ALP) also seems to view the area as a lost cause, with reports that two ALP units near Pul-e Kumri have surrendered their weapons and joined the Taliban. That, combined with reports that Afghan military commanders have withdrawn from the area, is leading many to conclude the city is an easy target for the Taliban.