Early reports of ISIS trying to establish an affiliate in Afghanistan were mostly downplayed by the US and other Western powers, who believed the group to be little more than a handful of disaffected Taliban commanders trying to get international attention. That the rare ISIS activity was all fighting against Taliban rivals seemed to support that.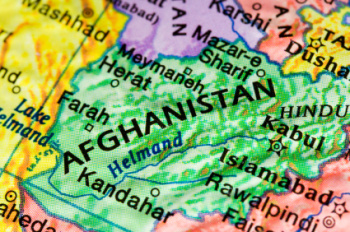 Today, ISIS gunmen attacked a police checkpoint in Nangarhar, killing three and wounding eight in the first real attack against Afghan security force. The attack comes amid reports of a growing ISIS influence across the nation, and a huge recruitment effort spanning 25 provinces.
Indeed, the latest reports suggest that only about 10% of the ISIS force inside Afghanistan is Taliban defectors, and that the group's parent organization in Iraq and Syria has sent roughly 70 seasoned commanders to serve as the leadership core of this growing branch.
The ability to recruit Taliban defectors might be growing with the latest leadership disputes in that group, but ISIS' ability to form an almost entirely new group with so little cross-over with a Taliban insurgency that's been in place for decades suggests they are resonating with a whole new group of peoples, and could be a hugely complicating matter in the ongoing occupation of Afghanistan.