Western diplomats familiar with the terms of the IAEA agreement with Iran on access to the Parchin military site again confirmed today that the sample-taking process will be the standard process, with IAEA inspectors present while the samples are collected by Iranian technicians.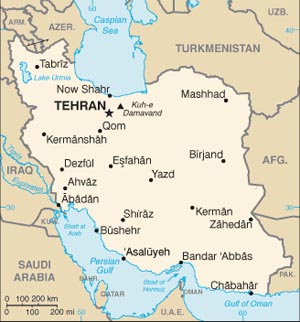 Republican Congressmen have been claiming the IAEA would not be present for the sample-taking, an allegation that appears to be based on an already debunked forgery "leaked" by the Associated Press last month, which claimed Iran would "inspect itself."
Having the nation's own technicians take samples is an increasingly common practice, because of the risk of contamination by international inspectors. This has actually been a problem in the past, with an IAEA inspection of environmental samples at Syria's al-Kibar turning up a false positive on uranium particles when the international inspection team tracked particles in from previous investigations.
Given the hysteria surrounding Iran's civilian nuclear program, any "false positives" of this sort could easily lead to a regional war, and it's not surprising that the agreement takes measures to prevent a repeat of the incident.
Parchin is a conventional military explosives testing site, and the IAEA has yet to come up with any evidence of any nuclear activities there. Iran has given the IAEA limited access to the site in the past, and even though there are no allegations any existing nuclear activities are still ongoing there, the IAEA has insisted on getting new samples.