Al-Qaeda forces overran the Abu Alduhur airbase in northern Syria today, with reports that over 100 Syrian military forces were killed in the battle, and 60 others were captured. Large caches of weapons at the base were also taken by the fighters.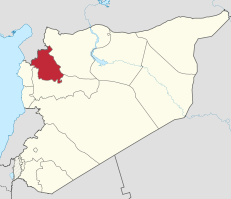 The Syrian state media didn't provide additional details about this, but did confirm that the military had evacuated the Idlib military airport. Syrian Observatory for Human Rights also confirmed that the Syrian military has evacuated the province outright.
Al-Qaeda has held virtually all of the Idlib Province for months, with the exception of the airbase and a pair of Alawite villages in the far west. The villages haven't been overrun yet, but the military has left them, and only some local Shi'ite militias are left defending them.
The loss of the airbase puts the Syrian military even more on the defensive in the northwest, and gives al-Qaeda a more or less straight shot to the coast in Latakia. The military is similarly losing ground elsewhere in the country to ISIS, with less and less territory abroad.