A new report from the United Nations humanitarian office has determined that a record number of Palestinian buildings across the occupied West Bank, and particularly in "Area C," are under demolition orders, with some 14,000 buildings and other structures facing demolition.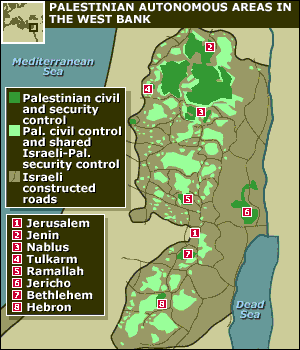 From 1988-1995, only 49 demolition orders per year came down on average Now, it's nearly 1,000 per year, and the numbers keep rising dramatically, with orders to demolish pretty much every remotely recent Palestinian building for being built without a permit.
The UN report notes that it is virtually impossible for Palestinians to receive building permits from the Israeli authorities, and with the Palestinian population still growing, they build shelter out of necessity, with or without the occupation's permission.
The Israeli government insists that illegal West Bank construction can be legalized retroactively, noting that they often legalize illegal settlements in the area. There's no indication, however, that the Palestinians can any more realistically do this than they can get permits in the first place, since the government's "zoning plans" for the area are, as usual, skewed to benefit the settlers.