The Taliban was quick to issue a statement denying responsibility after a Saturday attack in the northern Balkh Province of Afghanistan left 13 Shi'ites, 12 of them civilians, dead in what is being described as a mass execution.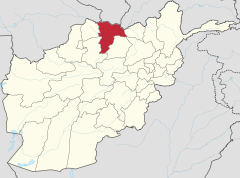 The masked gunmen stopped two vehicles in the Zari District, ordering everyone out. They killed all the men traveling in the group, but spared the lone woman who was with them. One of the 13 slain was a member of the Afghan military who was traveling with the group.
Balkh is a largely Shi'ite province, and that usually means attacks are sectarian in nature. This has been common for the Taliban throughout the Afghan War, and it is interesting that the Taliban felt the need in this case to quickly deny any involvement.
As for who actually was responsible, that's not clear, though a number of Islamist factions in the region are known to target Shi'ite civilians purely for religious regions, so there are no shortage of suspects. The inevitable fear, with the Taliban denying involvement, is that this may be the work of the fledgling ISIS group in the country, and a sign they are growing in size and scope. ISIS too often attacks Shi'ites, though they have never been in Balkh Province before.