Though it's been settled for days that there are enough senators supporting the P5+1 nuclear deal with Iran to support a presidential veto of a bill aiming to bar US participation, the battle for the 41 votes needed to filibuster and prevent the vote outright is coming down to the wire.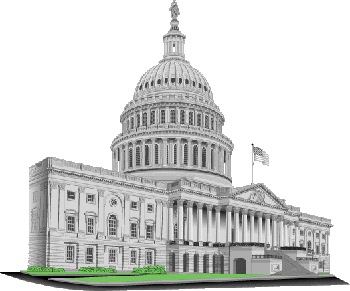 Sen. Michael Bennet (D – CO) became the 38th vote today, while Sen. Ben Cardin (D – MD) came out against the pact, complaining it "legitimizes" Iran's civilian nuclear program and might mean Iran would have the capacity to enrich uranium to higher levels 10-15 years from now.
That means three more votes are needed to uphold the filibuster, and only five undecided senators remain, all Democrats. Every single Republican is against the Iran deal, and Cardin is only the third Democrat to join their side in the vote.
With the efforts to block US involvement in the bill outright failing, the Senate Republicans are treating getting a vote at all as a partial victory, and are also looking at introducing a number of additional bill that are designed to make implementation of the bill more difficult, and which are aimed at raising doubts about America's dependability as a signatory.