Last week, it was revealed that Canadian warplanes were accused of causing civilian casualties in Iraq in a January strike, despite the Canadian defense minister telling the public as recently as last month that he was "not aware" of a single allegation.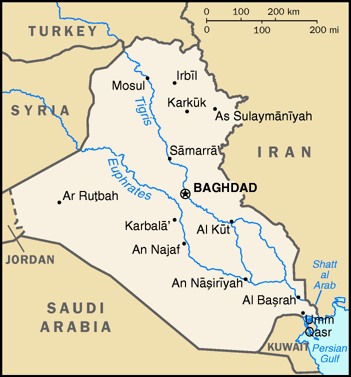 Today, we get even more details on this incident, and that not only were the Canadian planes accused of some civilian deaths, they were accused of a major incident in which 27 civilians were slain near the Iraqi city of Mosul. Kurdish officials are now confirming the details.
Incredibly, Canada not only didn't publicly admit this allegation existed, but they refused to investigate the incident at all, because they said they didn't believe it was "credible." As with so many incidents of civilian casualties they simply shrugged and went on bombing, assuming it just never happened.
That's been the order of the day with the US-led air campaign, with 71 different incidents leaving over 450 civilians dead, and a sum total of one investigation ever taking place, and insisting that only two people were killed overall.
Australia is also facing allegations of multiple incidents in which civilians may have been killed, and similarly just shrugged the deaths off with "insufficient evidence." With Centcom offering no details on 70 out of 71 incidents, and confirming that by and large they didn't do anything more than take a cursory glance at the claim, it is unclear how many nations might have embarrassing civilian killing incidents looming.