A US drone attacked and destroyed a house in Datta Khel, North Waziristan today, killing at least six people and wounding four others. All of the casualties were identified by Pakistani officials as "suspected militants."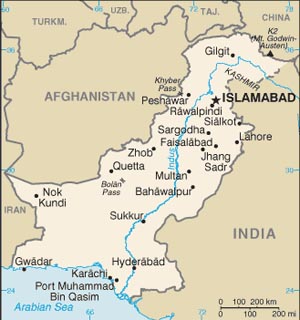 Three of the six killed in the Tuesday night attack were identified as ethnic Uzbeks, which Pakistani officials presented as evidence that "foreign militants" were being targeted. A significant number of Uzbeks live in the tribal areas in northern Pakistan.
As usual with US strikes in Pakistan, none of the slain were identified by name, or indeed by what group they were putatively members of. Suspicion, as ever, is "vague" and simultaneously considered good enough. Conspicuously, Pakistan did not issue any statement complaining about the attack.
Shortly after the election, Pakistani officials were demanding a halt to US strikes, criticizing every single incident. In recent months, such criticism has gotten more and more rare, and they seem to be going back to the pre-war status quo of accepting the strikes.