With all of the US officials demanding the release of detained journalist Jason Rezaian by Iran, the Iranian Foreign Ministry's latest statement underscores that this dispute is a two-way street, calling on the US to release 19 Iranian citizens they currently hold.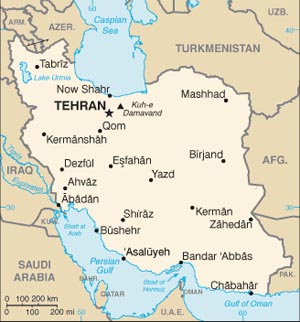 The 19 held by the US are accused of violating US sanctions against Iran, though they were not named in the statement. Razaian is facing espionage charges. He was arrested in July of 2014 along with three others, though the others were later released.
Iranian officials have said there are no specific plans right now for a "prisoner exchange," though the timing of this latest statement suggests this is at least a possibility. A similar exchange of disputed detainees occurred in 2011.
Several in Congress had demanded that the Obama Administration include the release of Rezaian and other detainees as a condition of the P5+1 nuclear deal, though there appeared to be no way to insinuate this issue into a nuclear-specific pact. Even if they had made headway on that, it is likely that Iran's counterclaims of US-held Iranian citizens would've been brought up at the same time, meaning the same questions about tit-for-tat releases would loom.