More leaked tapes of former Defense Minister Ehud Barak continue to be released, adding to the embarrassment and outrage emanating from Israeli PM Benjamin Netanyahu's office. The latest release centered on the exchange for hostage Gilad Shalit, which Barak insists Netanyahu didn't really want to do.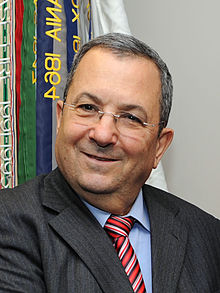 Barak described Netanyahu as "childish to an embarrassing agree" about the trade, and that after the 2012 exchange Netanyahu was only interested in photo ops and using the deal to get as much publicity as possible. In particular, Netanyahu was said to be most concerned that he get the first picture with Shalit.
Barak went on to describe Netanyahu as "embarrassingly petty" about the exchange, and says he and others had to push the premier for months to even get him to agree to the deal. Netanyahu's office says it was "irresponsible" to release the tapes.
It's an embarrassing revelation, and just the latest in a flurry of reports based on Barak's tapes which are shaking up Israeli politics. Revelations about Netanyahu's failed attempts to attack Iran over the last several years were the first set of releases, and have weighed heavily on a narrow far-right coalition whose leadership has been obsessed with attacking Iran for many years.
How much more is liable to come out remains to be seen. The tapes were from over 100 hours of interviews Barak had given to his biographer, who explained he released them because Barak refused to "play ball," including reneging on plans to publish the book in English.
While politicians are lashing Barak for letting the information get out, the reality is that the leaks have so far been much more damaging to his former coalition partners, Netanyahu in particular, portraying him in an extremely negative light.
In the longer term, this may make Israel's government even more secretive, as the far-right coalition is summoning the nation's military censor to complain about the lack of censorship of the releases, and to ensure that things so damaging to the PM don't get out in the future.