The Associated Press track record on Iran is getting worse and worse. After Tuesday's debacle with a litany of false claims from George Jahn, the AP attempted to save face Wednesday by publishing a transcript of the agreement between Iran and the IAEA on which the allegations were based.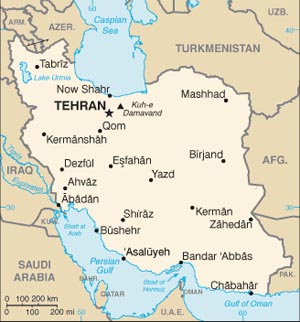 Jahn's claims and the document didn't perfectly square in the first place, but the real blow here is that a former top IAEA official, Tariq Rauf, has pointed out a number of glaring errors in the document, labeling it a "crude" forgery attempting to derail the P5+1 nuclear deal with Iran.
Rauf, a Canadian who serves as director of the Arms Control program for the Stockholm International Peace Research Institute, offered an annotated version of the AP's putative transcript, pointing out among other things that in the second paragraph the transcript actually got Iran's name wrong, incorrectly labeling them the "Islamic State of Iran."
That's more than a minor typo from the Iranian perspective, as the nation refers to itself as the "Islamic Republic of Iran," and in later cases when they are simply called "Iran," the preferred shortened version in official documents would be the Islamic Republic.
Ironically they correctly called it the Islamic Republic of Iran at the end, but in the same sentence the IAEA incorrectly identified the title of its own official, calling Tero Varjoranta the "Deputy Director General for Safeguards" as opposed to the "head of the department of safeguards."
There were other technical errors in the document. An IAEA sample kit contains six swipes, and the text purports that there will be seven samples collected, a figure Rauf suggested was likely arbitrary. The addition of two other swipes outside Parchin, which again is huge, made even less sense, since the whole document is supposed to be about Parchin in the first place.
A lot of the other language just reads wrong, according to Rauf, with a lot of the language inappropriate for an IAEA official document, or referring to things in ways that are not standard IAEA language. The inclusion of a promised visit of the IAEA Director General as a "dignitary guest" likewise made no sense, with Rauf noting he's "not a tourist" and only goes to countries when there are technical problems to be resolved.
Rauf likens the forgery to "Niger Letter" forgery that emerged ahead of the 2003 US invasion of Iraq, and which US officials used as primary evidence for their bogus claims of an active Iraqi nuclear weapons program.