Afghan forces have fled from the strategically important Naw Zad District in the southern Helmand Province today, abandoning the district governor's office in the face of a Taliban advance, a move they described as a "tactical retreat."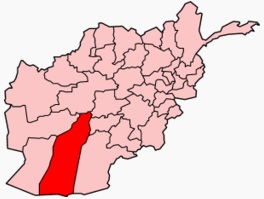 Afghan officials claimed that the retreat was done primarily because the office they were making their stand in is surrounded by residential neighborhoods, and they wanted to avoid civilian casualties. They insisted troops on the outskirts of the district still maintain a military presence, even though the Taliban quickly seized the district itself.
Naw Zad has been contested several times in recent weeks, and the latest offensive is likely to prove no more decisive, with both sides seeing the district as hugely important to overall control if the enormous province, a traditional Taliban stronghold and a route through which much of the nation's valuable opium crop flows.
The Taliban also seized the neighboring Baghran District, and claimed today's Naw Zad retreat saw "thousands" of Afghan forces abandon the district in the face of their latest advance.