After a flurry of bombings over the last few days, another car bombing carried out by the Taliban has killed at least five people near the Kabul airport. Under pressure with the security woes, President Ashraf Ghani is following a time-honored strategy: he's blaming Pakistan.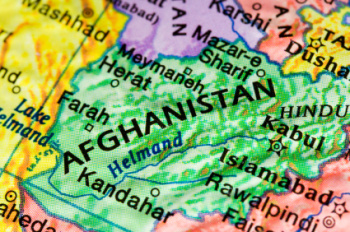 Speaking to reporters in the wake of the latest bombing, Ghani furiously insisted that Pakistan was providing "sanctuaries for suicide attackers" in their country and that the bombings showed they aren't committed to the peace process in Afghanistan.
The peace process more or less died the day Afghan officials announced Taliban leader Mullah Omar was dead, and the talks, which are Pakistan-brokered, fell apart with questions over how much influence the Taliban's new leadership actually has, and whether they can deliver on any deal they make.
Ghani's predecessor, Hamid Karzai, often blamed Pakistan when the security situation in his country was going poorly, which happened a lot. The tactic does not appear to go anywhere, however, as Pakistan is still the only country that's shown any ability to get the Taliban to the table to talk, and such talks are likely impossible until Mullah Mansour, the Taliban's new leader, is seen having enough control over the group's leadership to make deals.