At least four separate suicide bombing attacks were carried out today in the Afghan capital city of Kabul, killing at least 50 people and wounding hundreds of others, and ending a period of relative calm in the capital district. The majority of the slain were Afghan police, killed in attacks on the Kabul Police Academy. One US soldier was also killed.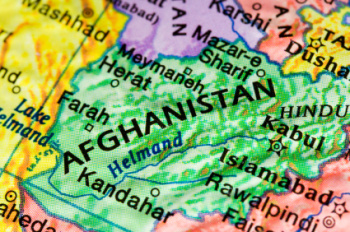 The attacks on the academy were said to be timed to hit cadets returning from weekend leave, with the first suicide bombing meant to breach the outer wall of the compound. Officials insist that none of the attackers managed to get inside of the compound itself.
The academy is in the middle of a residential district, and hundreds were wounded by the blasts, many of them cut by glass shattered by the explosion or hit with wreckage. Officials say only about 40 were wounded badly enough to be hospitalized.
Another of the bombings took place near a NATO base and an Afghan Army base. The bombing left a hole in the army base wall, but casualties have not been made public in that incident. With a lot of questions remaining about the targets of the later attacks, the toll may well continue to rise.