Iranian chief negotiator Ali Salehi appears to have resolved a major question about the future of the P5+1 nuclear deal with Iran, saying in comments to the state media that the government's position is that Iran's parliament has no say in the pact, and won't be asked to approve it.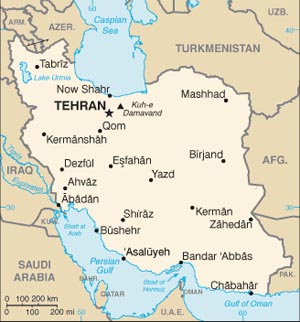 Salehi explained that since the deal is neither a bilateral treaty or an international convention, there was no basis for it to go to parliament for approval. It had been unclear on what basis Iran's parliament could review the pact, though some MPs had suggested this would happen.
Iran's parliament has a considerable ultraconservative faction, many of whom were opposed to the nuclear deal on the grounds that the US, another party to it, can't be trusted to keep their end up. At the same time, approval of the deal by Ayatollah Ali Khamenei meant it would be unlikely for them to try to vote it down.
That leaves the US Congress as the only one that will be voting on the deal.Much of the Republican leadership is opposed to the deal, while Democrats are seen as split. It will take a two-thirds majority for the US Congress to block the deal, but the administration warns that the US reneging on the pact likely won't mean the other nations will abandon it and return to the hostility toward Iran that typified the decades before the deal.