Late last week, an arson attack carried out by Israeli settlers against the West Bank village of Duna killed an 18-month-old baby and sparked furious protests across the occupied territories. The Israeli military was out in force almost immediately to crack down on the demonstrations, which they immediately dubbed "riots," and has killed two more Palestinians, both of them 17-year-olds.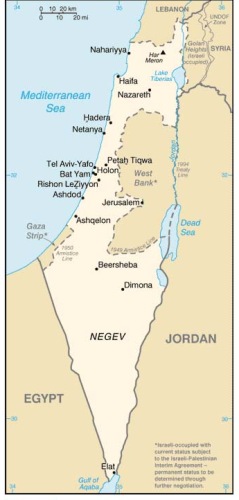 The first teenager was killed in Jifna, in the northern West Bank. He was shot in the chest by an Israeli military sniper, and evacuated to a hospital by the Red Crescent, though he died of his wounds later that night. The military claimed he tried to attack a military checkpoint near Ramallah.
The other Palestinian teen was in the Gaza Strip, and was killed when Israeli troops opened fire on protesters they believed were "too close" to the fence that Israel has surrounded the strip with. Israel could offer no details on this death, saying they'd shot at protesters several times in Gaza and weren't clear which time this referred to.
Six other Palestinians were reported wounded across the occupied territories in protests. Two of them were shot by Israeli troops, while the other four were injured when Israeli troops fired tear gas into crowds of demonstrators in the southern West Bank.