Visiting Arbil today on his second day in Iraq, US Secretary of Defense Ash Carter praised the Peshmerga, the paramilitary forces of the Kurdistan Regional Government (KRG), as a model for the entire nation and indeed entire region in the war against ISIS.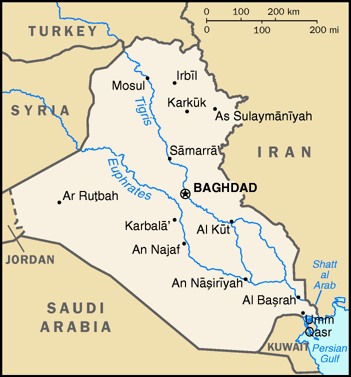 "We are trying to build a force throughout the territory of Iraq, and someday in Syria, that can do what the peshmerga does," Carter said following his meeting with Kurdish President Massoud Barzani.
The Peshmerga has had some success with fighting ISIS head-on, certainly more than the Iraqi military has. This is likely because they haven't got the enormous morale problems the Iraqi military has struggled with. At the same time, the Peshmerga's ability to consistently beat ISIS has likely been overstated, as the two sides often trade territory along their mutual frontier.
How the US could even theoretically copy this model elsewhere isn't clear either. The Peshmerga of Iraqi Kurdistan dates back generations, and doesn't have analogous factions across the rest of Iraq and Syria. Creating myriad new military forces in the model of them across different cultures in multiple countries is no small ambition, and with the US efforts to create a new faction in Syria yielding no more than a few dozen fighters, it's unclear how they could manage it.