A suicide bomber detonated in a crowded marketplace in Afghanistan's northern Faryab Province today, killing at least 19 people and wounding 38 others. There has been no claim of responsibility for the strike.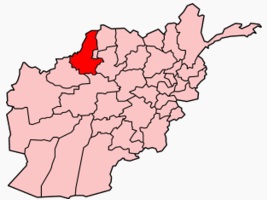 The immediate suspicion was that this was a Taliban attack, as the Afghan government and Taliban forces have been fighting over control of the province, with both sides claiming some gains over the other in the past week. ISIS has also been active in some of northern Afghanistan, however.
Provincial police say the attack targeted a group of soldiers guarding the market, but that the casualties also included a number of civilian bystanders. The fear is that the death toll will rise further because of the number of serious injuries.
During this year's spring offensive, much of the Taliban's activity has been in the northern portion of the country, with efforts to secure territory that they didn't even fully control before the 2001 US invasion and occupation.