Israeli Prime Minister Benjamin Netanyahu has built his political career over the past decades around hostility toward Iran, and has made blocking the P5+1 nuclear deal with Iran a centerpiece of his foreign policy. He's spent years warning the deal would be a threat to Israel's existence.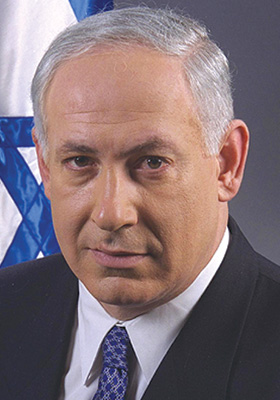 So when the deal was signed, it put him in a tough place, and as he harps on about the calamity of it all, opposition figures are warning Netanyahu is facing international isolation, and that he has flat out failed in his protracted effort to kill the deal.
Some Israeli analysts see Netanyahu trying to spin the failure of it all as some sort of lionizing moment in his career, the lone PM standing against the world and against diplomacy, and see a possibility that Netanyahu may come out of all of this with more support than he went into it with.
The far-right government in Israel has the narrowest of narrow majorities, 61 seats out of 120. As Netanyahu continues to frame the Iran deal as a grave threat to Israel's survival, some believe there is a chance it might bring a few more MPs on board, trying to get credit for standing with Israel at a time when the government's anti-diplomacy stance has made it something of a pariah. Much like Israeli governments get a lot stronger when a war starts, the Iran deal might serve to strengthen Netanyahu's rule, at least in the near-term.