Locked in a protracted war against ISIS across their entire frontier, and also facing ongoing diplomatic tensions with the Baghdad-based government, Iraq's Kurdistan Regional Government (KRG) is now facing growing internal political strife, as long-standing disagreements over the power of the KRG presidency again comes to a head.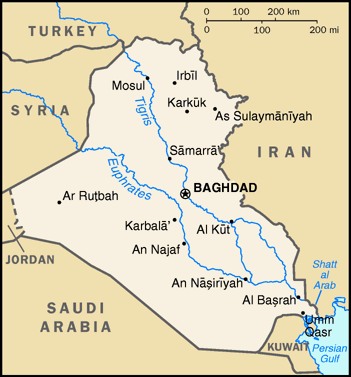 Installed in 2005 and reelected in 2009, Massoud Barzani has been the Iraqi Kurdish president since the position existed. In theory, his second and final term was supposed to be over in 2013, and there has been a lot of question about whether or not he could run for a third term. His party, the KDP, argues that since he wasn't elected in 2005, that term doesn't count.
The KRG has just sort of left that matter unsettled, with the ISIS war distracting from the fact that their president's term is theoretically over. Rival parties are said to be willing to extend his term in office, but want to see some reforms to limit the power of the presidency.
The KDP is rejecting the calls for reform, and Barzani insists that Kurdistan is in too important a phase to worry about elections, and needs to remain united under his rule for the time being. Historically Iraqi Kurdistan has been split in two, with the KDP holding the west and the PUK Party holding the east. This split may be the fall-back position of opposition parties if the question remains unresolved much longer.