The US has spent the past several months trying to convince anyone who'll listen that the Afghan War is over, and that their ground troops in Afghanistan aren't there to conduct operations willy-nilly like they did throughout the first decade-plus of the occupation.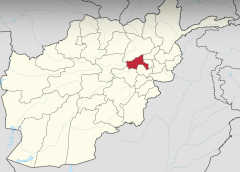 That promise is ringing hollow tonight, as furious protests erupted in the Parwan Province after US troops attacked and destroyed a weapons cache belonging to Jan Ahmad, a local warlord popular in the region.
Ahmad had fought against the Soviet occupation and then against the Taliban, and has remained powerful in the region and politically active throughout NATO efforts to weaken Afghan warlords. Afghan officials say they were not informed before the US operation, and largely suggested any concern about Ahmad should've been handled by the Afghan government, not US ground troops.
The US isn't offering a defense as such, simply insisting that they are free to launch unilateral raids under the troop deal signed by President Ghani last year. A spokesman for US commander Gen. Campbell said it was conceivable that the munitions could've been used to conduct attacks against coalition forces in the future if they hadn't been destroyed.
Afghan Chief Executive Abdullah Abdullah, an ally of Ahmad's was harshly critical of the US aid, demanding an investigation into the attack, and vowing that the Afghan government would not allow the US to launch a series of strikes against former mujahedeen commanders like Ahmad.