An ISIS affiliate calling itself the Najd Province faction, which had previously launched attacks on Shi'ite mosques along the Saudi coast, has launched another major attack against a Shi'ite mosque today, killing at least 27 people in Kuwait.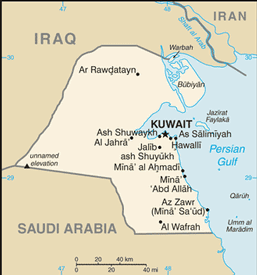 The attack, which hit the mosque, one of the oldest Shi'ite mosques in Kuwait, took place during group prayers. The attacker walked in, interrupting the prayer, screaming at them and detonating a suicide bomb.
Kuwait's Interior Ministry initially put the death toll at 25, and said 202 others were wounded in the incident, many gravely Ambulances were still flocking to the site hours later, ferrying wounded to hospitals for treatment.
As with the previous attacks by the group in Saudi Arabia, the Shi'ites are complaining that the Kuwaiti government is not sufficiently protecting the nation's religious minority. Kuwait's Emir visited the site, however, and the government issued a statement condemning the strike, and promising more against ISIS.