Just days after losing the Chardara District of Kunduz Province to the Taliban, the Afghan military has reported regaining effective control after heavy fighting which they say left 85 Taliban dead and 12 others captured.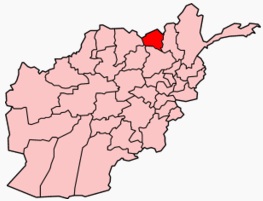 Though Chardara itself is of limited value, its proximity to the city of Kunduz itself raised alarm about the Taliban threatening the provincial capital. Though the reinforcements managed to stall this, the Taliban is believed to still have a heavy presence in the area.
The Pentagon touted today's capture as a major victory for the Afghan military, and proof of their capability to handle the Taliban more or less on their own. Heavy NATO airstrikes also played a role in the fight, however, so the claims of this being a purely Afghan success seem inaccurate.
The fighting in Kunduz Province is far from just an affair of the week, either, despite it suddenly grabbing headlines. The Taliban has been pressing into the area for two months, since the start of their spring offensive, and is likely to respond to the Afghan reinforcements with more or their own, continuing the escalation of the conflict into the summer.