Any real hopes of getting the P5+1 nuclear deal with Iran finalized by the end of June likely crashed unceremoniously to the ground in Haute-Savoi this weekend, along with Secretary of State John Kerry, who is returning to the US to seek treatment for a broken leg.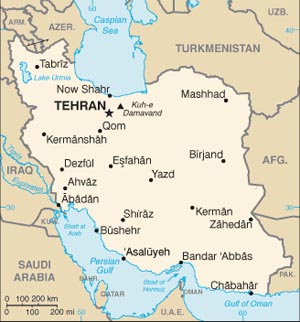 Kerry's injury is expected to have a huge impact on the talks, as he was one of the few US officials seen to have a good rapport with Iran's Foreign Minister Javad Zarif. The two had met Saturday on trying to advance the nuclear deal, but failed to do so. With Kerry expected to be out of action for weeks, any more efforts are likely on hold for the time being.
At the same time, a deal among the P5+1 members has advanced over the weekend on "snapback sanctions," aiming to ensure that sanctions against Iran go immediately back into place if Iran violates the deal. US hawks had complained that without this in place, Russia or China could undermine attempts to establish new sanctions against them.
Another major obstacle in the talks is exactly how much access the IAEA and Western inspectors will have on Iran's conventional military sites. Some officials have been pushing for unrestricted access, though Iran has objected, citing the fact that they've allowed some inspections in the past, they've never turned up anything, and data about unrelated defensive programs end up getting leaked to Western officials.
Iran says they're not open to totally unfettered access to these sites, but says they will be discussing "other solutions" to provide sufficient access to prove no nuclear activities are going on therein. That's going to be a tough sell at any rate, since the IAEA is constantly getting fed new allegations, and many times never seems to give up on already discredited ones.