The source of last week's brief financial panic, the Marshall Islands-flagged Maersk Tigris has been released by Iranian authorities after the cargo company that owns it resolved a financial dispute which had been the subject of a court order.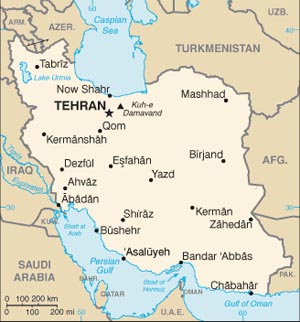 The financial dispute centered on a 2005 cargo delivery by Danish shipper Maersk for Iran's Golden Pars Oil Products. The company delivered 10 containers to Dubai.
Something went wrong with the delivery and the 10 containers were destroyed by UAE authorities, which led to a legal battle, with Golden Pars claiming $4 million for the value of the cargo. Maersk insisted it wasn't their fault and got the case for full damages dismissed, though an appeals court eventually ordered them to pay $163,000.
Maersk apparently ignored this order until Iran's Revolutionary Guard was ordered by the courts to seize a Maersk ship to resolve the dispute. The Danish company has since signed a letter of guarantee to pay for the judicial decision.
The seizure of the Maersk Tigris fueled panic on false rumors it was a US-flagged ship, and led the Pentagon to spend six days escorting cargo ships through the Strait of Hormuz, though they announced on Wednesday they're going to stop.