Border clashes continue between Yemen and Saudi Arabia today, as Houthi forces fired mortars at a border inside Saudi Arabia, killing three people, two of them civilians.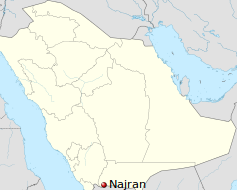 The shelling targeted the major city of Najran, damaging a number of buildings. Saudi airlines shut down flights to and from the city after the strikes, and also closed schools as an emergency measure.
Though Saudi warplanes have been pounding Yemeni cities for over a month now, officials reacted with shock at the idea that a Saudi city might be hit in the escalating war, and Saudi officials are now presenting their strikes as retaliation against Houthi aggression.
There have been several border skirmishes in recent days, and while Saudi officials have claimed victory in every single one, there are also reports emerging today that five Saudi soldiers were captured by the Houthis in unknown circumstances. Saudi officials would neither confirm nor deny this.