Though the US has repeatedly publicly endorsed the conflict and continues to play a military support role in it, US officials insist there are growing "concerns" among administration leaders about the civilian toll in Saudi Arabia's war on Yemen.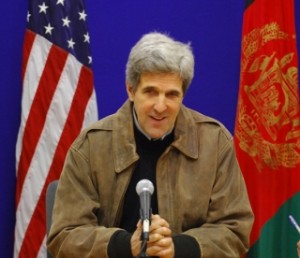 This sudden "concern" comes in spite of the fact that large numbers of civilians being killed very early in the war, with Saudi forces repeatedly launching airstrikes on residential areas. The concern also does not come with any prospect of the US ending its own direct involvement in the war.
Rather, officials say Secretary of State John Kerry is considering visiting Saudi Arabia in the next week to discuss "new strategies" in the open-ended conflict, and to try to encourage peace talks. Earlier this week Kerry also asked for Iranian help in getting talks going.
This seems unlikely to yield anything more than a photo-op for Kerry, and a pat on the back for trying, however, as the Shi'ite Houthis have been willing to talk from the first, and Saudi Arabia has repeatedly ruled out any negotiations, saying the end can only come through a military victory which reinstalls former President Hadi, a close ally of both the US and Saudi Arabia.