While officials are still unclear about what, if any, formal link there is between them and ISIS' parent organization in Iraq and Syria, but a faction flying the ISIS flag has been making the rounds in Afghanistan's Faryab Province, to great success.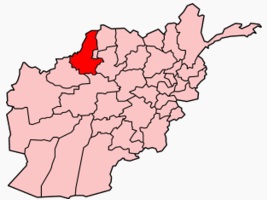 The fighters have reportedly seized several villages in what used to be Taliban-dominated rural areas, and have sent many of the villagers scrambling to safer ground with violent attacks on the locals.
As with the fighters in Iraq and Syria, this ISIS faction appears to be dominated by foreign fighters, in this case Uzbeks who had been showing up in the area in increasing numbers before the takeover.
Local MP Mohammed Hashim says that some 60% of the Faryab Province is now outside of the government's control, and while that's not necessarily a huge difference in percentage from what it was with the Taliban there, this new faction appears much more aggressive, and looking to expand quickly.