One of the first in a flurry of scores of proposed amendments to a deal to give Congress oversight over the P5+1 deal with Iran, the Barrasso Amendment failed today in the Senate in a 54-45 vote.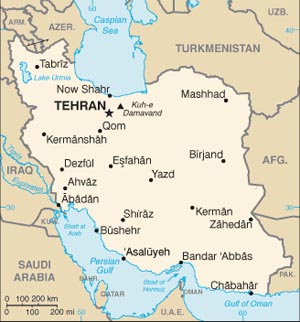 The amendment would've conditioned any sanctions relief in the deal on the president certifying that Iran is "not supporting acts of terrorism." A number of similar proposals, as well as some aiming to tie the deal to Iran endorsing Israel as a "Jewish state," have yet to be addressed.
Such amendments are facing flak both in the form of a White House threat to veto the deal if it includes amendments that would undermine the talks, and from Senate leaders who warn that some of the more bellicose amendments amount to "poison pills" aimed to cut their veto-proof majority, and kill the deal outright.
The next amendment likely to come up is from Sen. Roy Blunt (R – MO), and aims to tie the deal to Iran releasing a handful of American prisoners, including Robert Levinson, who it isn't clear Iran even has.