Leaders of Nigeria-based Islamist faction Boko Haram pledged allegiance to ISIS last month, and now have formally begun to rebrand themselves as ISWAP – the Islamic State's West Africa Province.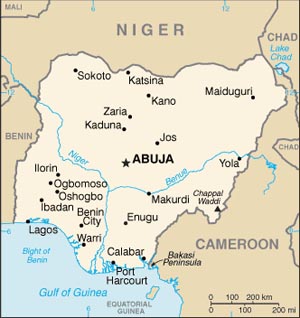 Historically, the group's formal name was the "People Committed to the Propagation of the Prophet's Teachings and Jihad," but was colloquially known as Boko Haram, and referred to themselves as such in public statements.
New propaganda material exclusively refers to them as ISWAP, and analysts say it appears to be strongly influenced by the ISIS production standards of the parent organization.
The shift likely reflects ISWAP's hopes to secure the same international support that ISIS's Libya faction secured when formally joining them. The two historically have some ideological differences, however, with ISIS embracing modern technology as a recruiting tool, and Boko Haram eschewing all Western technology as inherently sinful.