Tensions between the Sudanese government and the joint UN-African Union mission in Darfur continue to mount, as Sudan today accused the UN "peacekeepers" of killing seven civilians in three incidents last week.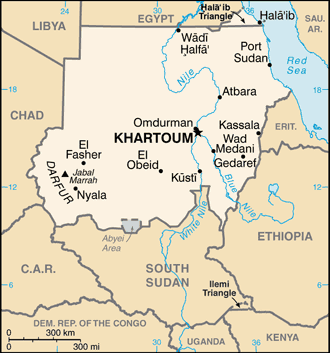 The UN confirmed two of the three incidents, though they insisted the troops had acted in self-defense and had only killed four "assailants" in war-torn Darfur.
Sudan also denied the UN permission for an emergency evacuation of an Ethiopian soldier who was wounded in West Darfur, and who the UN said died of his injuries. It is noteworthy that both of the incidents the UN confirmed were in South Darfur, so this may have been the source of the third set of dead civilians.
The UN is pushing for Sudanese President Omar Bashir to face genocide charges in the International Criminal Court of his past Darfur crackdowns. Sudan's Election Commission today announced Bashir was reelected with 94% of the vote.
Opposition candidates, who had rejected the results before the vote even took place, once again reiterated their rejection, saying they want Sudanese people to join forces to oust Bashir.