The purge of Palestinian civilians during the founding of Israel left a lot of empty, Arab-owned housing across the country, owned by a lot refugees who were never to return. The 1948 "Absentees' Property Law" allowed the state to seize those homes to redistribute to incoming Jews.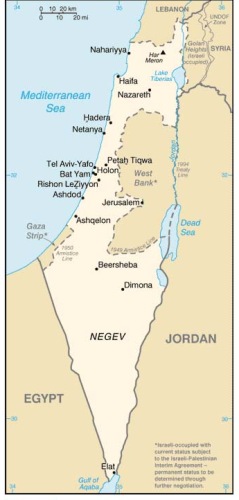 Today, the Israeli Supreme Court has ruled that the law can be applied to occupied East Jerusalem, allowing the Israeli government to seize the property of Palestinian owners if they live in the occupied West Bank.
The judges on the panel urged the law to be rarely used, but said there could be situations where the homes of Arabs could be seized outright if they live in "Judea and Samaria," with the approval of the Attorney General.
Rights groups complain the law is over-broad and selectively enforced to benefit far-right factions. They noted that in the wake of the Six Day War, a number of west Jerusalem homes were seized from Palestinians who hadn't actually moved simply because the boundaries of the city were redrawn, and they were suddenly ruled to live outside of the city.
In theory, they warn, the government could just as easily apply this same law to Israeli military conscripts, shipping them off to the occupied territories and then seizing their homes on the grounds that they are abroad.