The farcical jihadist career of Kansas resident John Booker Jr. came to an equally preposterous end today, when the FBI agents he'd been working alongside announced they'd arrested him for a plot "in support of ISIS."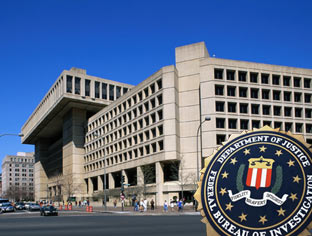 Or at least what he thought was a plot in support of what he thought was ISIS. Booker and two undercover FBI agents went to Fort Riley with a fake bomb the FBI had manufactured for the occasion, and Booker is charged with wanting to detonate it, which could lead to life in prison.
The plot, such as it is, got started when Booker posted on Facebook last year that he was "getting ready to be killed in jihad," adding, in a suggestion he doesn't get what jihad is, that he is "eager to meet my lord."
The FBI confronted Booker on the post, and he conceded that he'd tried, unsuccessfully, to join the Army the previous month, and only tried to join so he could "commit an insider attack against American soldiers."
That apparently wasn't the right nonsense plot from the FBI's perspective, so they got undercover agents to contact him in October, with one claiming to be a "top Islamic sheik." In March they made a phony ISIS propaganda video, and then made another this month with the phony bomb, before he was finally arrested.